Feature codes are used to enable features on OxTS units, some of which come by default with a unit and others can be purchased for additional functionality. Feature codes are unique to a particular unit.
 You will only be able to use feature codes if you have the following versions of firmware and software:
            -firmware version 130122 (or newer)
            -RT Software Suite version 130307 (or newer)
 You can check your firmware version from the Connection window in NAVdisplay: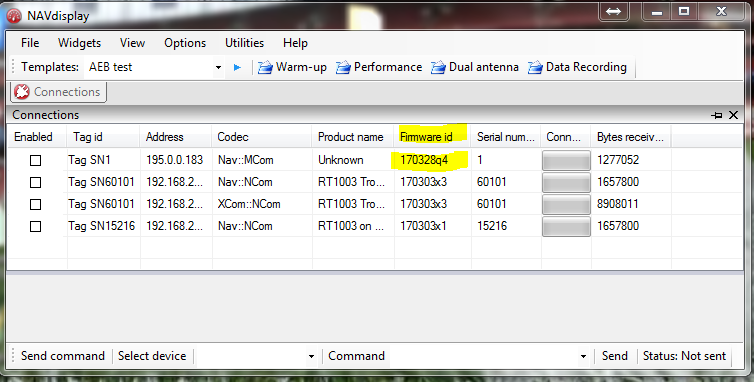 Viewing the feature codes on your system
NAVdisplay 
Utilities > Device status > feature codes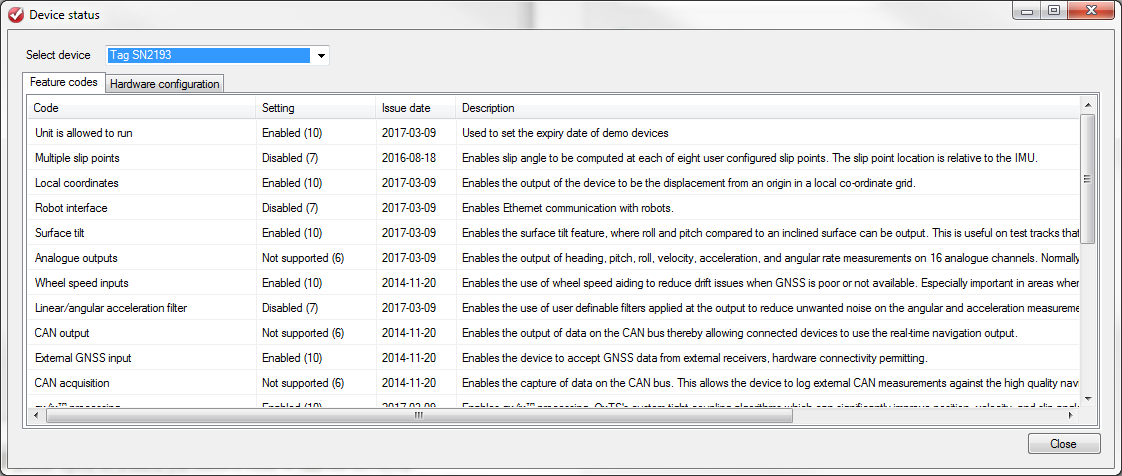 Applying feature codes
You will normally receive feature codes via an email from us so the first step is to download this file and place it a suitable location on your computer.
Power up the unit and connect to it via Ethernet.
Open NAVdisplay
Go to Utilities>Quick config
In the Quick Config window, click the Advanced option option on the left-hand side.
Click the "…" button next to the "Enter directory" input box.
Locate the folder where the feature code file is saved.

Click the "Select File" drop-down menu and select the feature code file.
Click "Apply".
Reset the unit by typing "!reset" in the "Enter Command" input box. Please make sure to use this soft reset instead of a full power cycle to ensure the feature code is applied correctly.
Once the unit has reset, open Utilities > Device status > feature codes. This should now reflect the new functionality of the unit.
If this procedure has failed to update the unit, contact support@oxts.com.