Process to apply GNSS Auth codes to OxTS units with NovAtel receiver
1. Ensure that the computer is correctly configured to communicate with the unit. To ensure this, the IP range of the computer must match that of the unit (195.0.0.xx). For assistance on this please refer to the "Networking issues" guide.
2. Power the unit on and connect it to a PC via Ethernet; make sure the GNSS antennas are not connected.
3. Open NAVdisplay and go to the Utilities > Quick Config > Advanced commands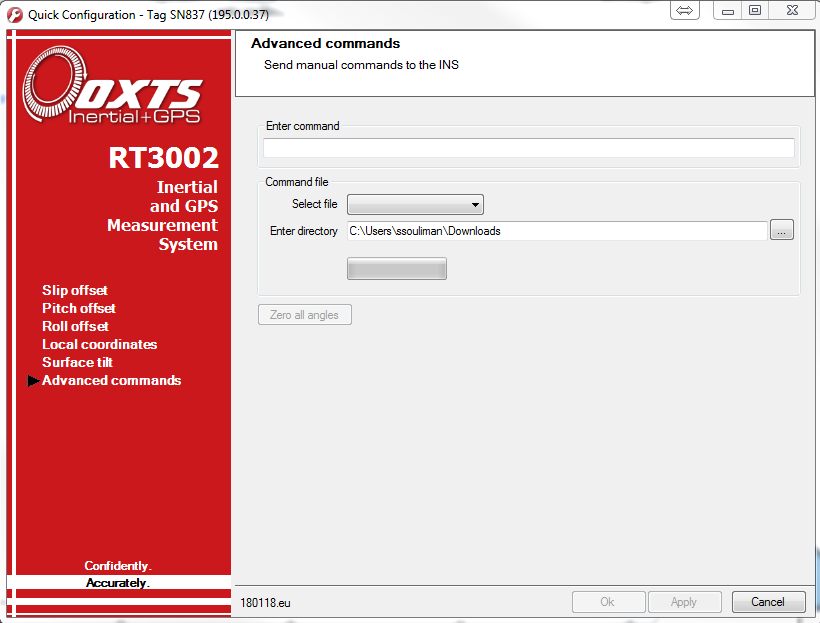 4. Type the following command into the "Enter command" box followed by the auth code as show below:
!SEND GPS1 AUTH <Auth Code from OxTS>
!SEND GPS2 AUTH <Auth Code from OxTS>  (only dual antenna systems)
5. Click "Apply" then "OK".
6. Reset the unit by switching the power off, then on again.
7. Reconnect the GNSS antenna(s).
8. Once the units resets, open the "Dual antenna" template in NAVdisplay and check the number of satellites of the added constellation.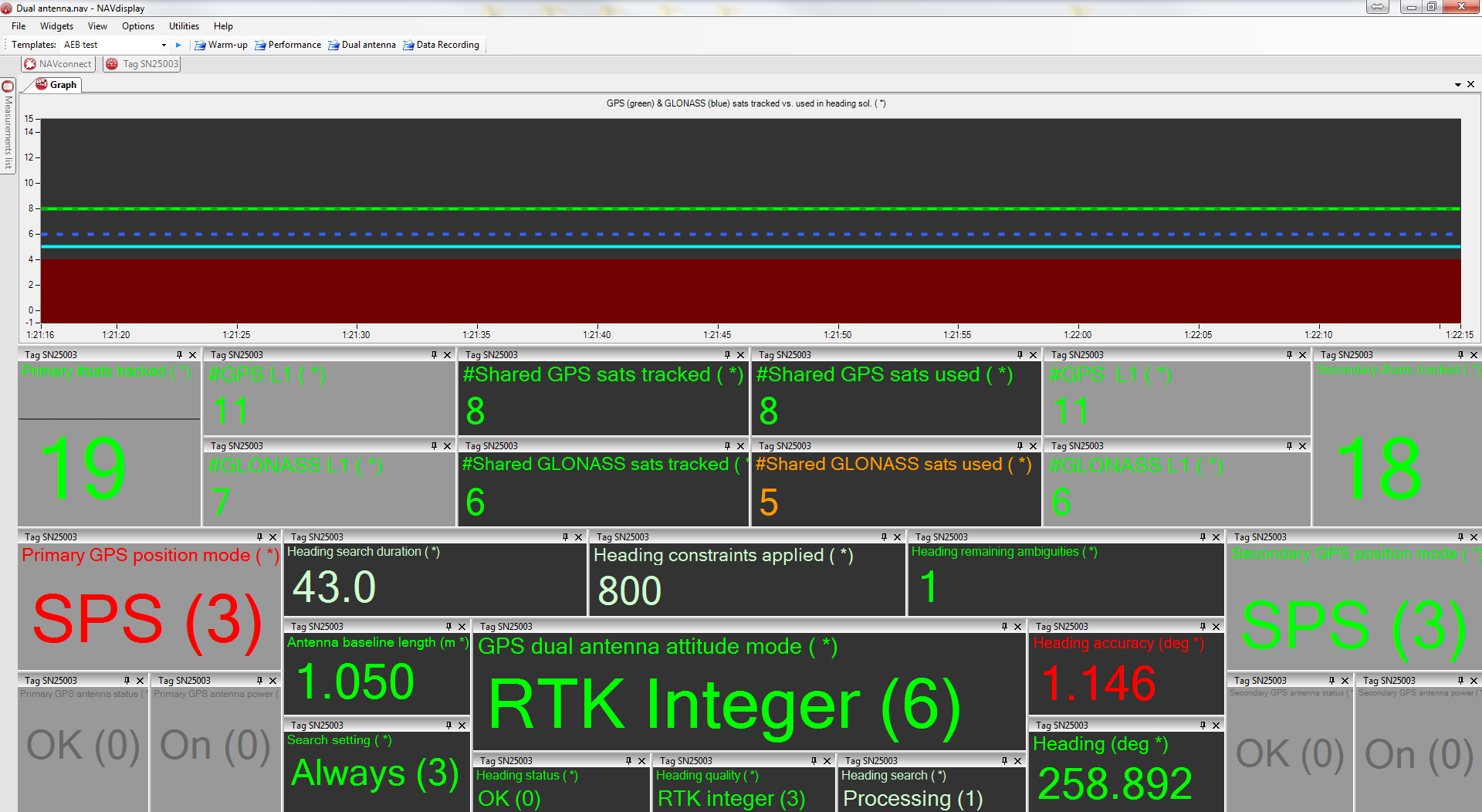 Applying a GNSS Auth code to the RT Base
The process to apply a GNSS auth code to a RT Base is a little more complicated, but it can be done in the field and does not need be returned to OxTS.
You will need a laptop and a null modem cable to connect to the RT Base, and you will need to download the NovAtel Connect software and follow the instructions to communicate with it as described in this article and issue the following command:
AUTH <Auth Code from OxTS>