As v3 units have additional hardware features the configurations files are different. To convert a v2 configuration these steps should be followed.
Step 1
Select modify config in NAVconfig
Read settings from folder
Select V2 version for the product type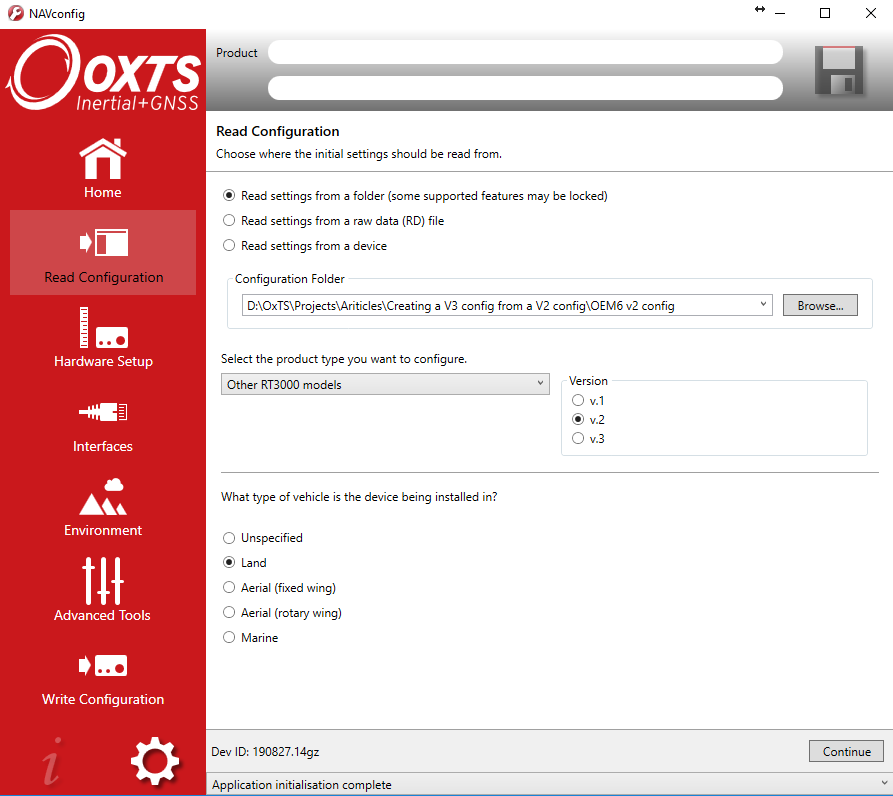 Step 2
Check the settings and values
Commit to the v3 unit
The configuration will fail verification as the v3 unit will automatically have some default wifi settings.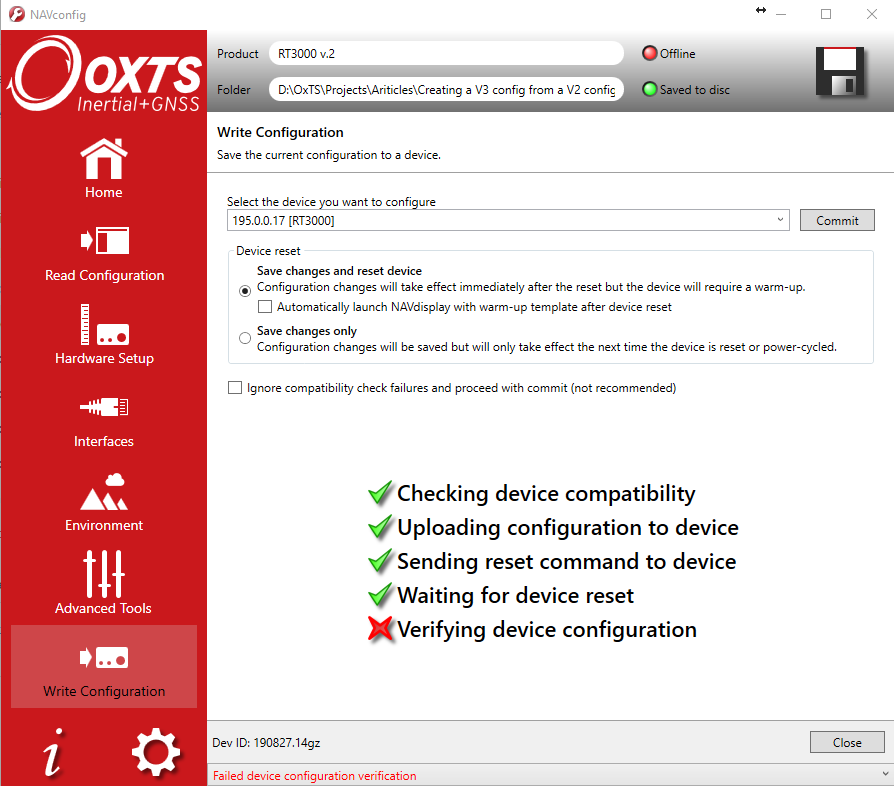 Step 3
Read the configuration back from the v3 unit
Configure new hardware settings as necessary:

WiFi
Internal NTRIP client
CAN FD
The output Ethernet packet based on trigger 1 is on by default this can be switched off if not needed. If needed then the trigger 1 should be selected as an input.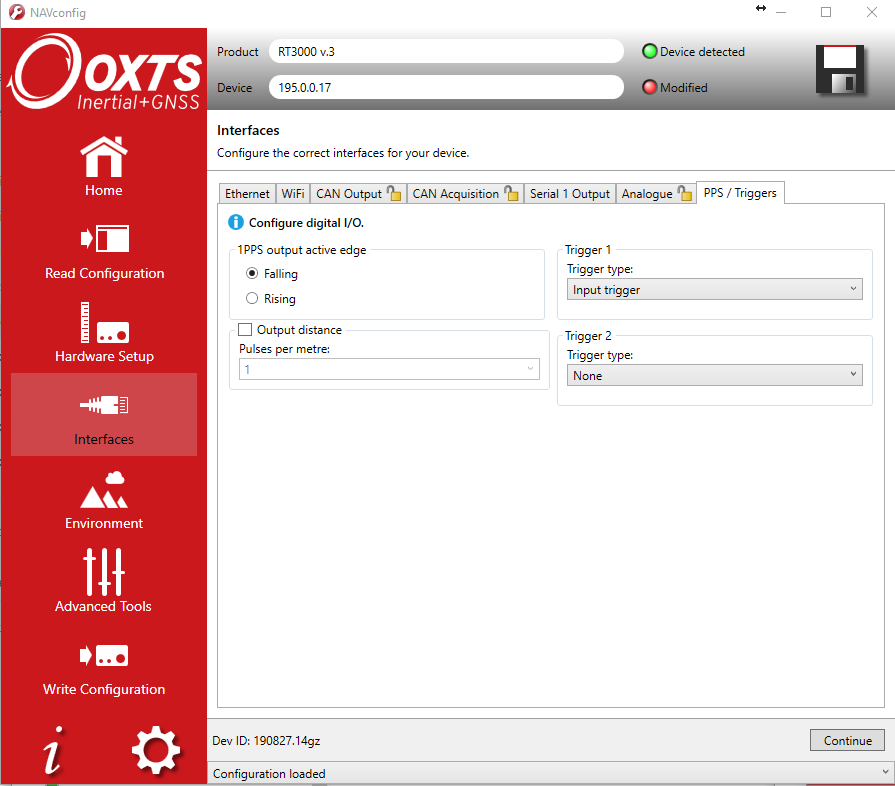 Step 4
Commit the new configuration to the v3 unit