This guide will walk you through the steps required to correctly enable output triggers in NAVconfig.
For xbns-based units such as RT3000 v3 and RT1003 v2, you can configure up to 2 output triggers following the instructions below:
Please note: It is important to complete each of the described steps in the specified order, to ensure that the output triggers are configured correctly.
1. If starting a new configuration from scratch, when reaching the Interfaces > Ethernet tab do not modify any settings, skip through each tab by clicking "Next" until you reach the Interfaces > PPS/Triggers tab to complete the triggers settings first.
If modifying an existing configuration, it is possible to jump directly to the PPS/Triggers tab.
2. Select "Output trigger" from the drop-down menu for Trigger 1, Trigger 2 or both.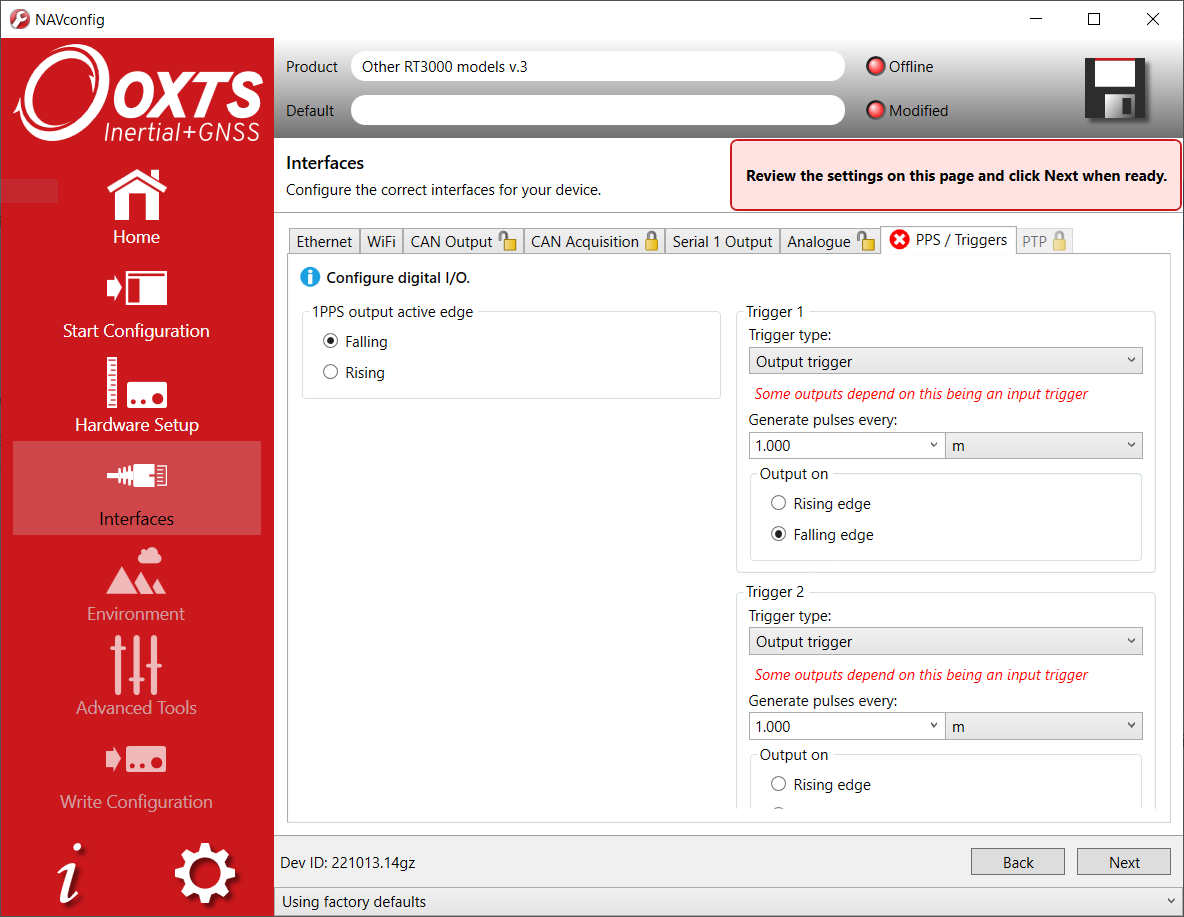 A warning message in red should appear automatically after enabling the output trigger. This is expected - after completing step 5 the warning will disappear.
3. To set the amount of meters in between output pulses, select a ppm value from the drop-down list or type in the chosen value in the text box.
The maximum output rate for the RT is 1 ppm therefore the minimum configurable distance between triggers is 1 meter.
4. Select if the trigger should be output on Rising edge or Falling edge by ticking either option.
5. Navigate to the Ethernet tab, untick "On falling edge of input trigger" which was ticked by default.
If you wish to enable the output of NCOM packets generated by the triggers, for example to monitor the triggers in real-time using NAVdisplay, tick the option "On camera output trigger" for either trigger, otherwise leave all the boxes unticked.
Trigger data will be logged in the RD file even if no box has been ticked.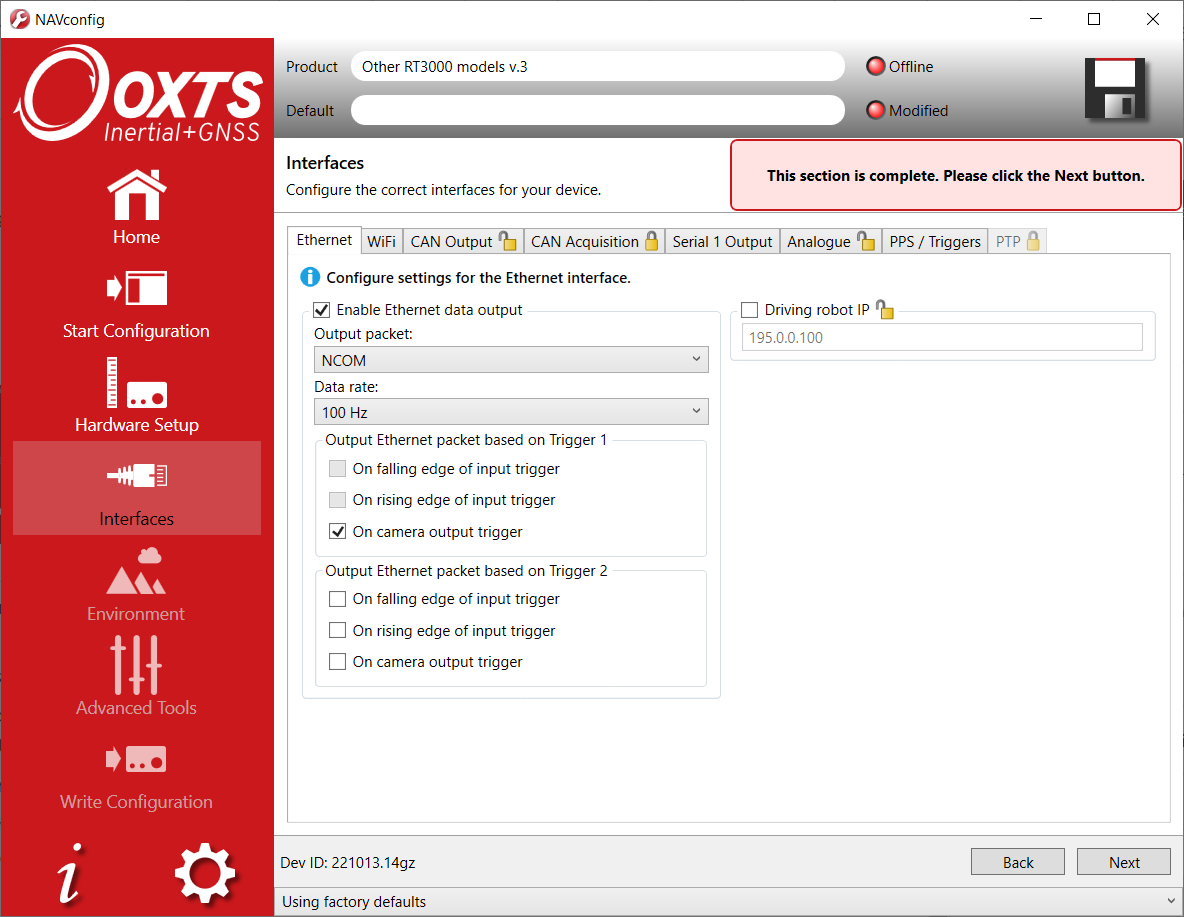 6. Go back to the PPS/Triggers tab - the red warning message should no longer be present.
7. Commit the configuration to the unit.