Please note that any settings you apply to your XLAN will need to also be applied to any other XLANs you wish to have as part of that network. In other words, all XLAN clients must be configured with the same SSID and password as the XLAN base they are intended to connect to.
Using a laptop connect to the XLAN using an Ethernet cable, through an RT-Range Hunter or Target.
Use a web browser to access the XLAN directly by typing the XLAN's IP into the web browsers address bar.
Login using the credentials below.
username: admin
password: oxtsxlan
Click on the "Wireless" tab and you will be presented with the screen below.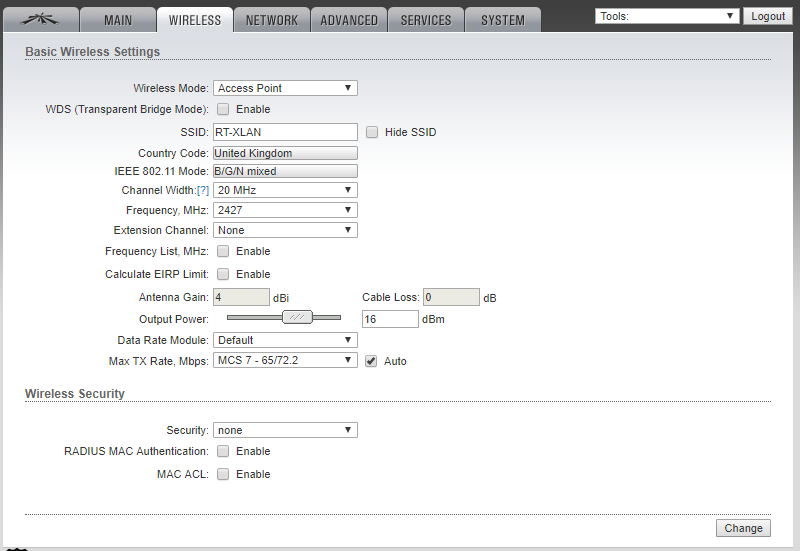 Here you can change your SSID name (if you wish) and, using the security drop down menu, add a security key.

Clicking change will present the following bar at the top of the Wireless page, clicking apply will finally commit the configuration.

Now repeat for the rest of the XLANs in your network.