The xNAV 650 currently has two available user cable options, shown in this article. These are:
14C0222A xNAV650 user cable PN109-01060: Bare ends
14C0228 xNAV650 Mobile Mapping cable PN109-01095: Specified connector ends
Please note that other xNAV cables do not work with the xNAV650 and belong to previous versions of the xNAV such as the xNAV550 which uses a different primary connector.
At the bottom of the page you can download PDF cable diagrams.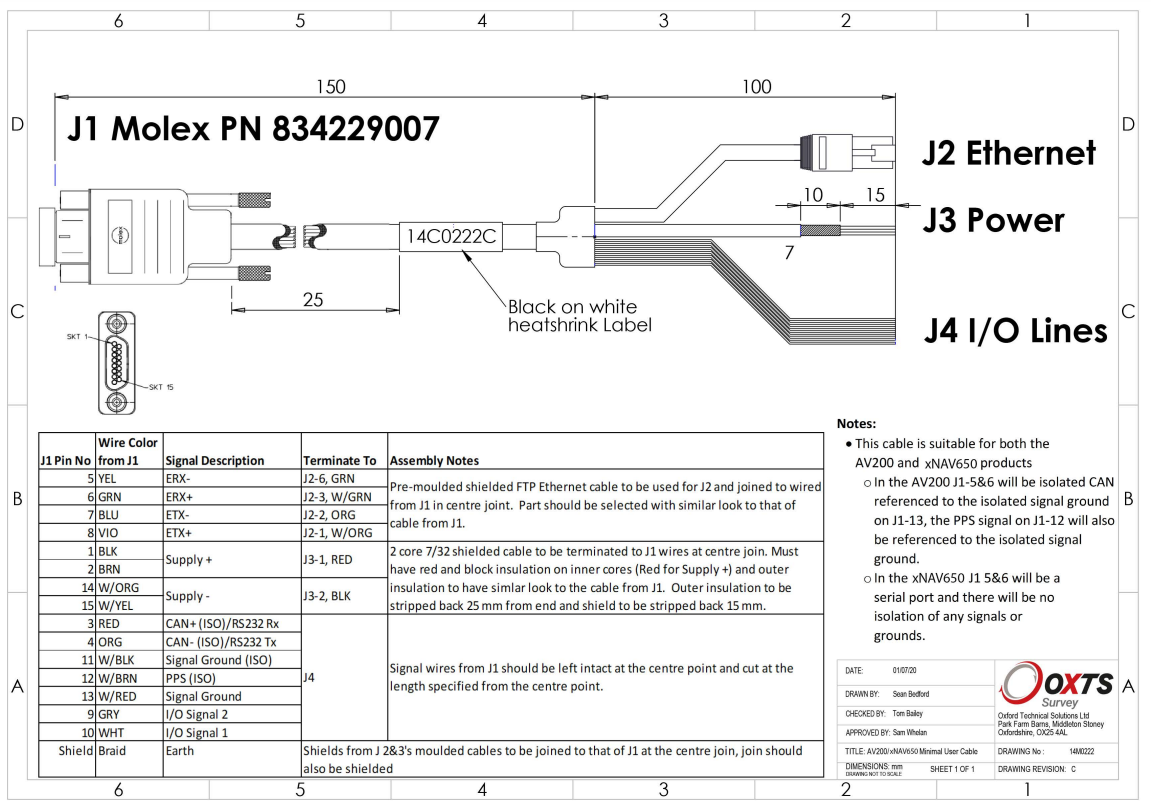 This cable is designed to give as much flexibility as possible. Features:
Bare end flying leads wires (choose your own connectors)
Length 25cm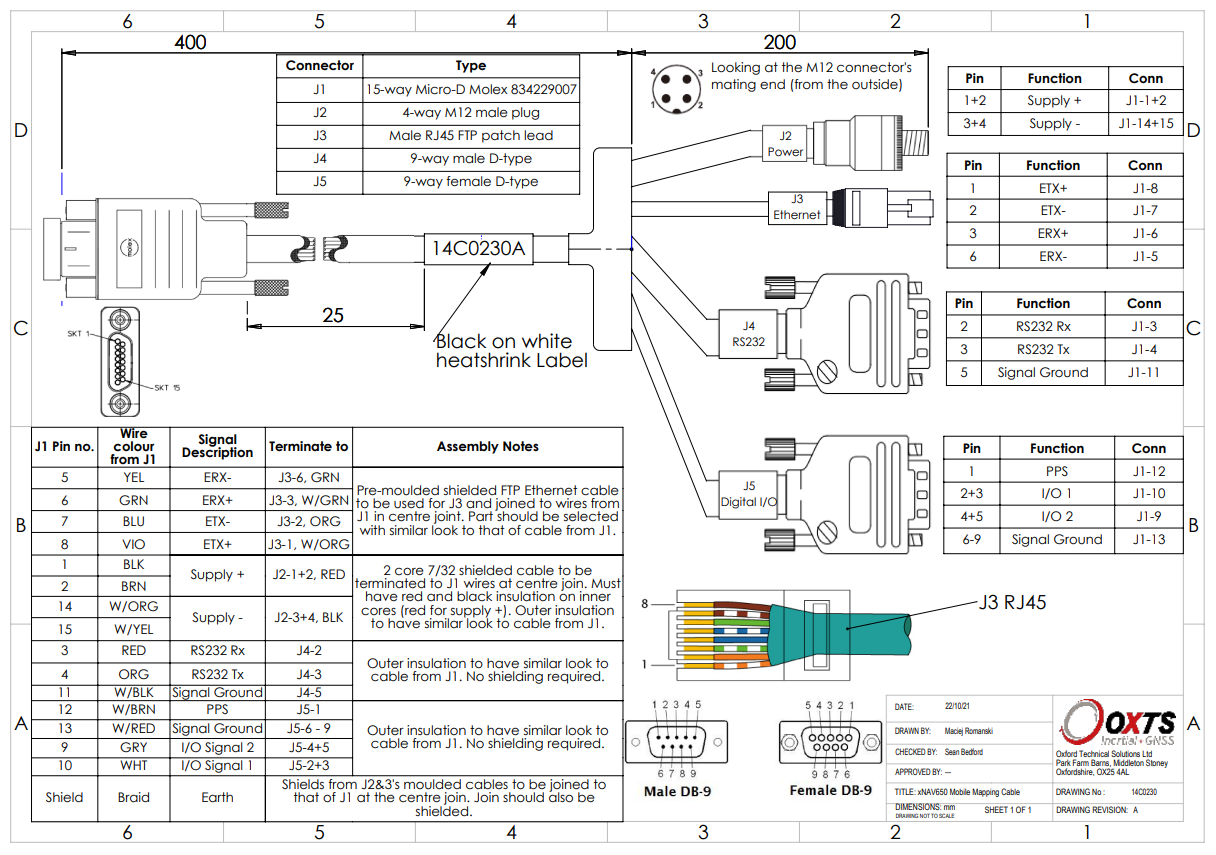 This cable is designed to make integration simple and efficient. Features:
Length 60cm
4-way M12 power connector (purchase a 4-way M12 female cigarette lighter adapter separately)
9-way D-type connectors for RS232 and Digital I/O
For information on integration of the xNAV650 with other sensors, please refer to:
For enquiries, please get in touch with jamacker@oxts.com