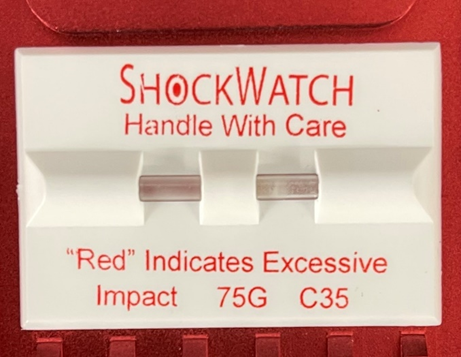 Shock Watches indicate whether a unit has experienced an excessive impact that could damage the IMU.
When new, the ShockWatch is an opaque white. When the unit has experienced a shock the glass vial will turn red.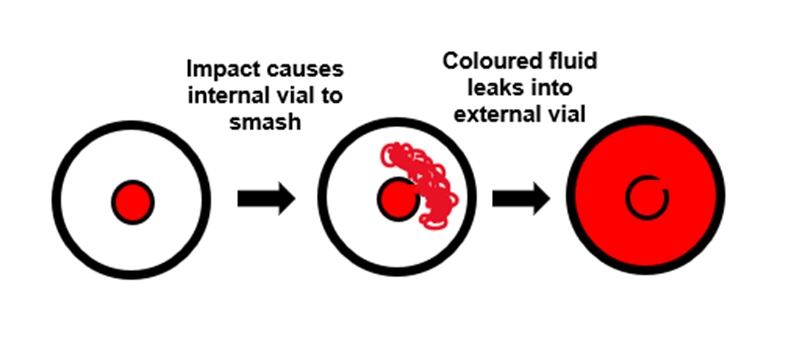 Diagram showing a cross section of an activated ShockWatch
The ShockWatches used on OxTS products have a 360° field of detection and are 'always on', so will detect any fall the unit has - not just when the unit is turned on.
| | | |
| --- | --- | --- |
| New ShockWatch | | Activated ShockWatch |
| | | |
| | | |
The unactivated ShockWatch can show a slight pinkish tone looking directly from above, this is the anodising of the housing showing through the translucent tubing. The definitive way to tell if a ShockWatch has been activated is by looking at the tubing side on; if there is any red colour from this view it means the ShockWatch has been activated.