This guide will summarise SBAS and how to use it with OxTS units
SBAS
SBAS is a collection of augmentation systems that span large areas to give area specific differential corrections for GPS satellites. The main regions can be shown on the map below. SBAS can bring the position accuracy down to 40 cm.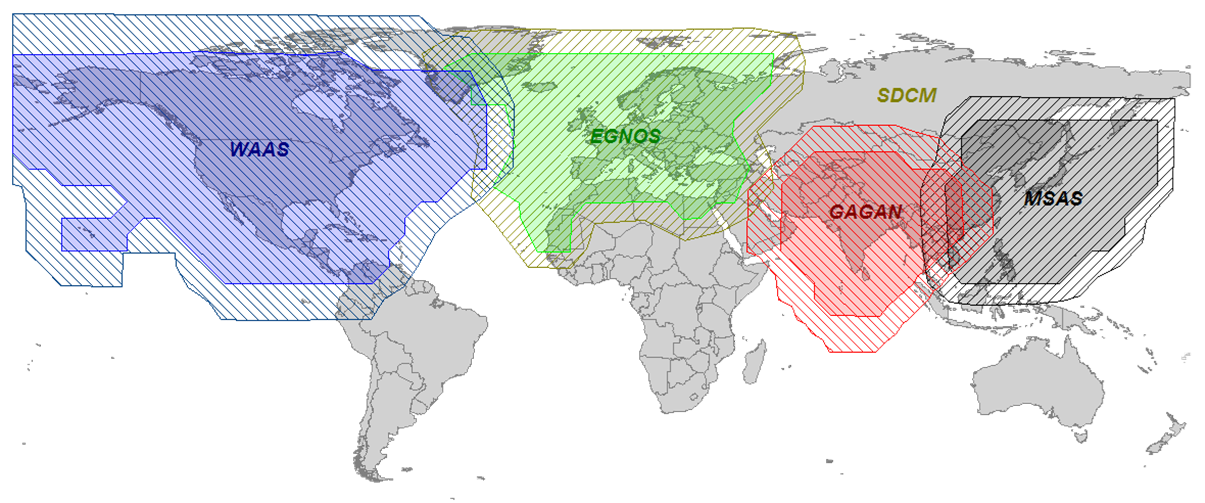 SBAS uses ground reference stations and geostationary satellites to correct for:
1.Ionospheric errors
2.Satellite timing errors
3.Satellite orbit errors
There are several pros and cons to using SBAS:
Pros:
No subscription charges
Better accuracy than SPS
Cons:
Not available worldwide
Only compatible with GPS i.e. no GLONASS, Galileo or Beidou
How to use SBAS on OxTS units
SBAS can be used with the following units:
RT3000v3
RT500
RT1003v1
xNAV500/550
RT3000v2
Survey+
To enable SBAS, open NAVconfig and navigate to the Hardware setup -> GNSS Differential Corrections as below, and select the SBAS drop down menu: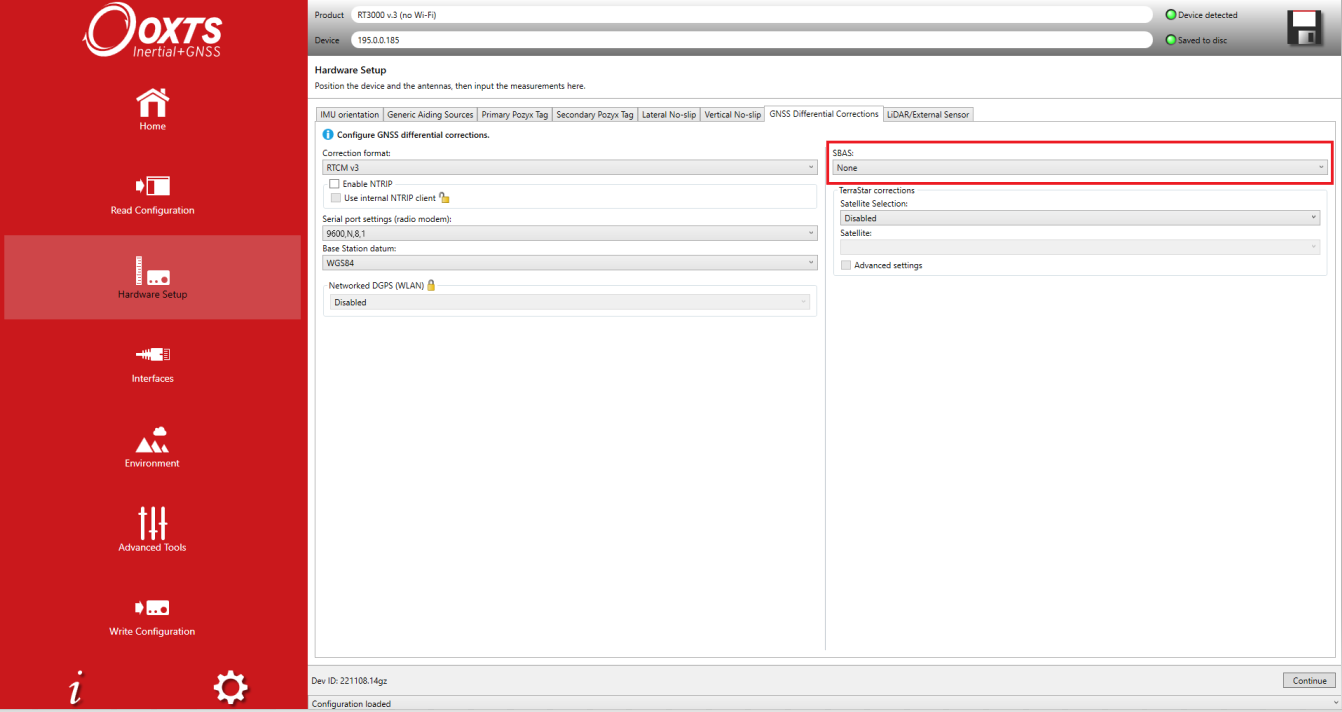 From here you can select the most appropriate location:

Once selected, continue with the rest of the configuration, and commit to the unit.
To check that it is working correctly you can open NAVdisplay and check the position mode, this will show as either WAAS(7) or Differential (4)