How to measure accelerations at the vehicles centre of gravity
There are two ways to do this
Mount the RT at the Vehicles CoG, or
Displace the output of the RT to the vehicles CoG
Displacing the output of the RT  can be done using the displace output feature on the options page in NAVConfig.
The example below shows the displacing the output 1m ahead, and 1m to the right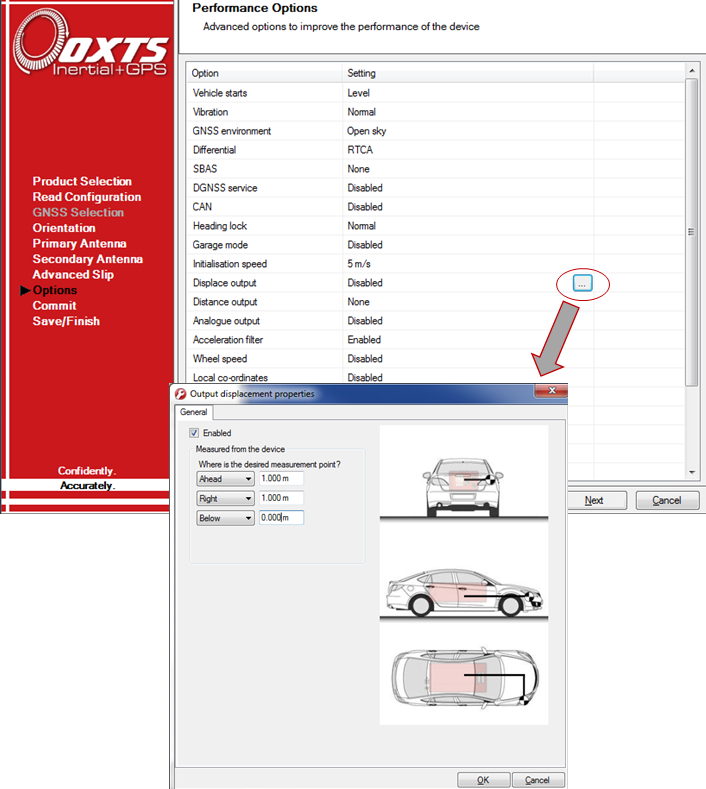 Note that the noise in the acceleration outputs will be much higher when output displacement is used. Typical installations in moving vehicles have angular vibrations of about 2 rads/s²; this equates to 2 m/s² of additional vibration of a 1 m output displacement. It will be necessary to filter the data if output displacement is used.
To reduce the amount of noise (and hence filtering required) you should mount the RT as close to the COG as possible.
How does displace output affect RT Range measurements?
If you displace the output of the RT, this will also displace all points that have been configured relative to the RT as shown in the diagram below