Is my RT capable of acquiring CAN messages?
The CAN acquisition upgrade option can be purchased from OxTS if the following conditions are met
The unit has a TP500 or TP600 processor
The unit has the latest interconnect firmware
How can I find out what processor and interconnect firmware is in my RT?
This can be found out under the hardware configuration tab in NAVdisplay under Utilities > Device Status.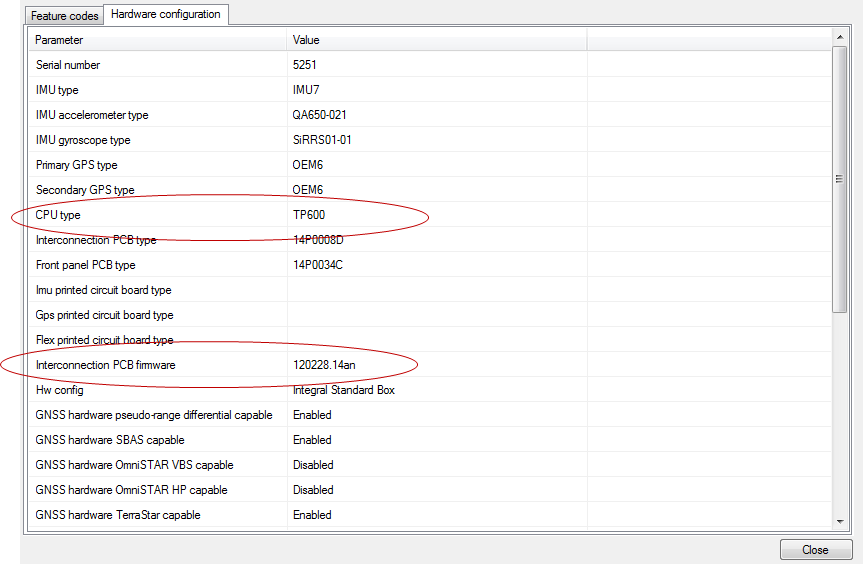 All units produced since 2013 have the correct processor type and interconnect firmware and are capable of acquiring CAN without being returned to OxTS.
If the above conditions are not met, then the unit will need to be returned to OxTS for a hardware upgrade.
I have configured my RT to acquire CAN, but I can't see any data in the CAN tab of Enginuity
Make sure you set your Enginuity packets output to XCOM.
The RT can only interpret 12 CAN IN messages in one configuration, so it is best to remove the ones you are not using from the loaded DBC file when configuring it in NAVconfig.
The Laptop you are using may be struggling to process the XCOM data stream coming from the RT. This is purely a CPU limitation problem. We still support laptops with older specs for normal NCOM data streams, but with the XCOM data stream with CAN data included, OxTS would definitely recommend using a laptop with more CPU power. This will prevent you getting intermittent data logs. Also, putting the laptop on high performance will help allow the laptop utilise 100% of the CPU.
When post-processing, try to avoid processing the file that the RT is still logging to, it is better to process a file that has finished logging and as a result has a file size that will never change.